Follow us on Youtube
Regular price
$169.00 USD
Regular price
Sale price
$169.00 USD
Unit price
per
Testimonials
Michael and I bought the beautiful painting at the art show in Trinity Bellowoods Park. We got it framed and we have now put it up above our mantle piece and are very happy with it. It gives us a great pleasure every day when we come in and look at it. And every day we see something different in the painting.

-Ines

We had an extremely positive experience purchasing Anjali's art, and were deeply impressed by all of the ways she went above and beyond with our order. Thank you Anjali for sharing your talent with us- we can't wait to enjoy your piece in our home!

- Susie

I purchased two paintings from Anjali and they were promptly shipped and arrived safely to the USA. The photos don't do justice to the real paintings. Beautiful work and I'm one happy customer. I plan to buy more of Anjali's work.!

- Carolyn

I bought my first painting here. I'm no collector and I can't analyse abstract art. All I know is it lights up my living room. And it turns out the customer service was great.

- Joris Fouet

Hi!! My name is Crystal McCoy, and I am from South East Georgia, United States. I just wanted to reach out to you and let you know that I have received the painting titled Whimsical Emotion today that was ordered for me by a friend of mine, and I am beyond thrilled to own a piece of your art!! You are one of my favorite artists, and I have followed you on Facebook for the past year. I never dreamed I would own one of your paintings, so this experience is a lifetime memory for me!! It is immensely beautiful and has brought me so much joy in just a few hours!! I am thrilled to have this beautiful painting in my home!! Thank you so much for sending the small one that was included in the box as well!! You are truly amazing and talented, and I hope to one day own another of your pieces!! Have a wonderful day!!

-Crystal

I purchased a painting and it arrived promptly and in great condition! Prior to making my first purchase, I initially had a lot of questions that were quickly and completely answered. I also really appreciate the ability to checkout via PayPal. Will definitely be a returning customer. :)

-Zac
Commissions
I accept commission drawing. Both concept based and recreating replicas. But since my genre is abstract painting, there is always a minor difference in redoing or recreating a painting. That is the abstract art no two painting can be exactly same. But for concept based creative work, I guarantee to bring your vision into veracity on canvas.
Contact me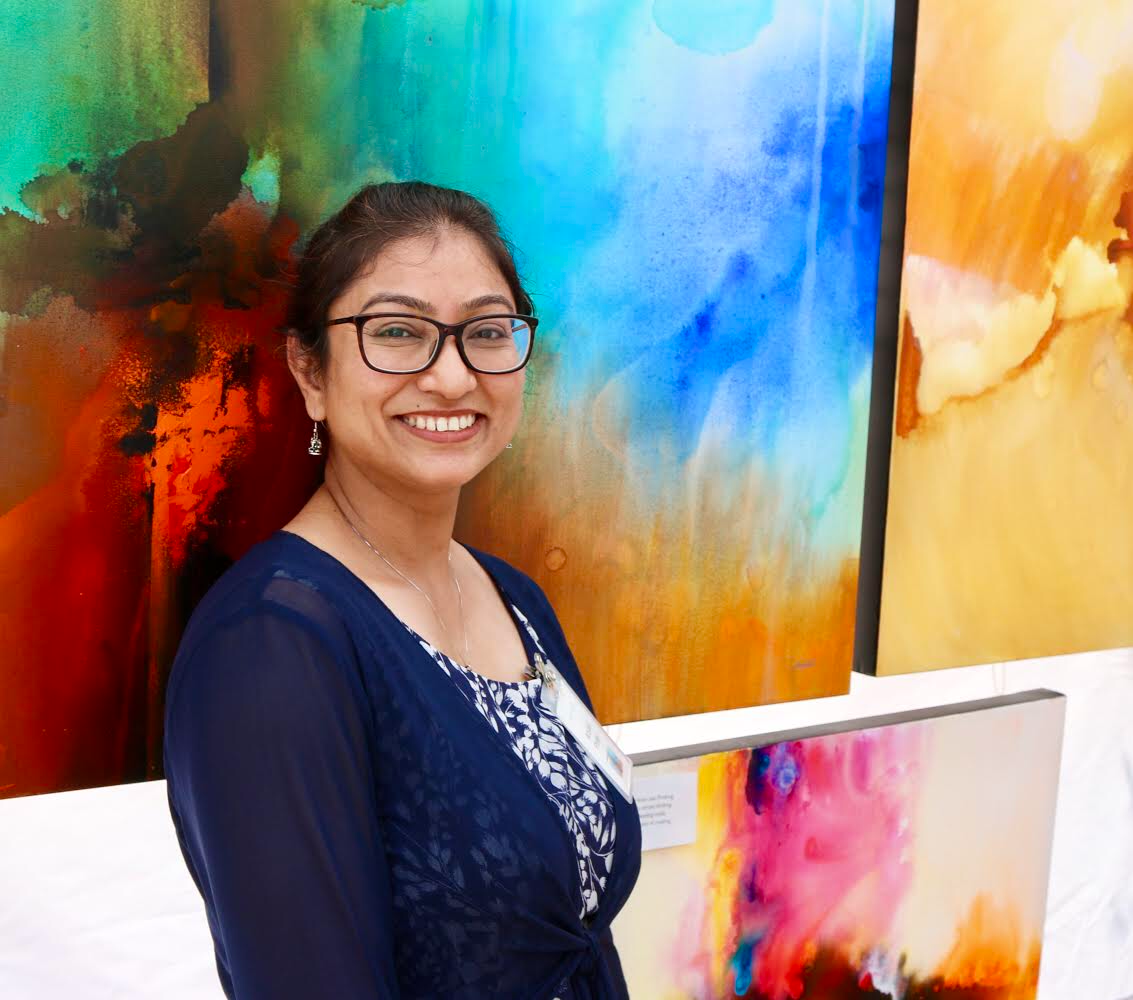 Thanks for stopping here! A little but about me
I am a self-taught abstract artist. My love for colour and abstract art brought my passion into reality. I usually work with Acrylic on canvas...
Read more